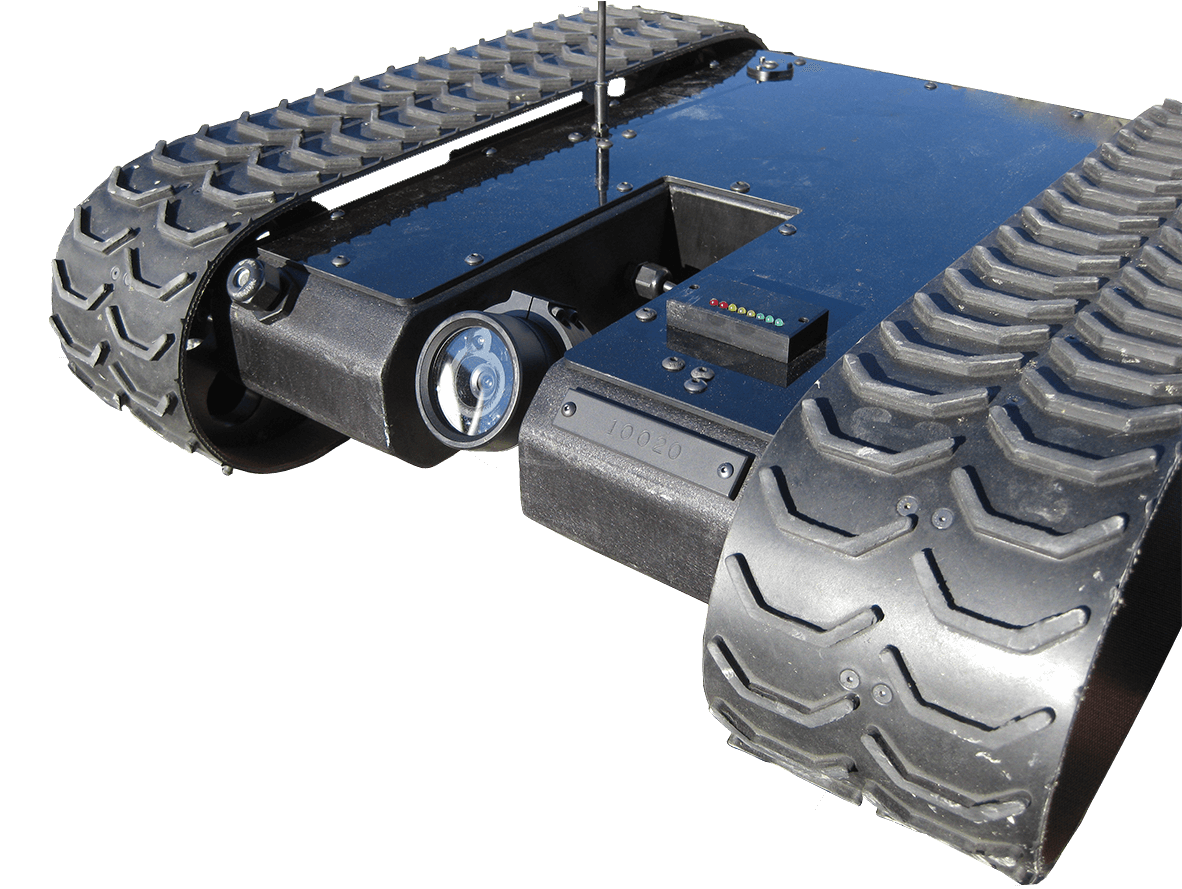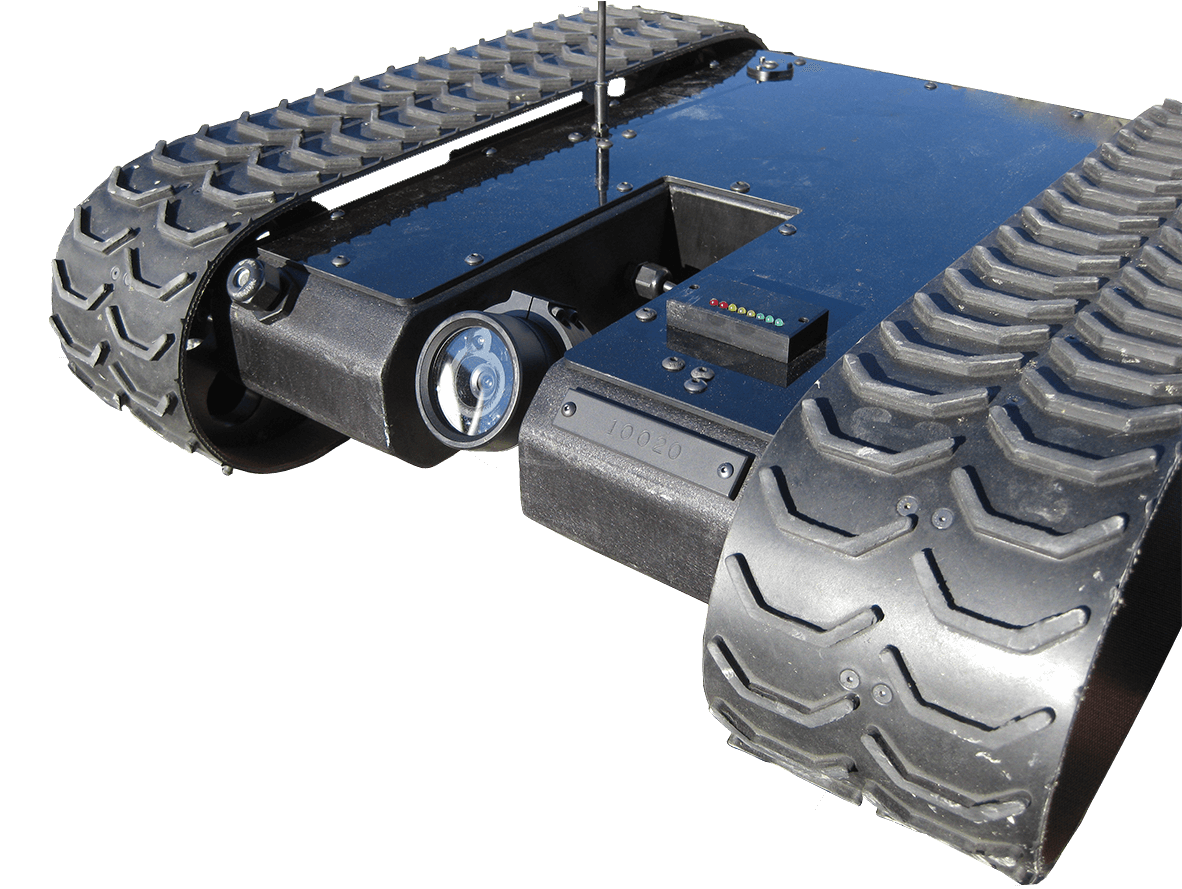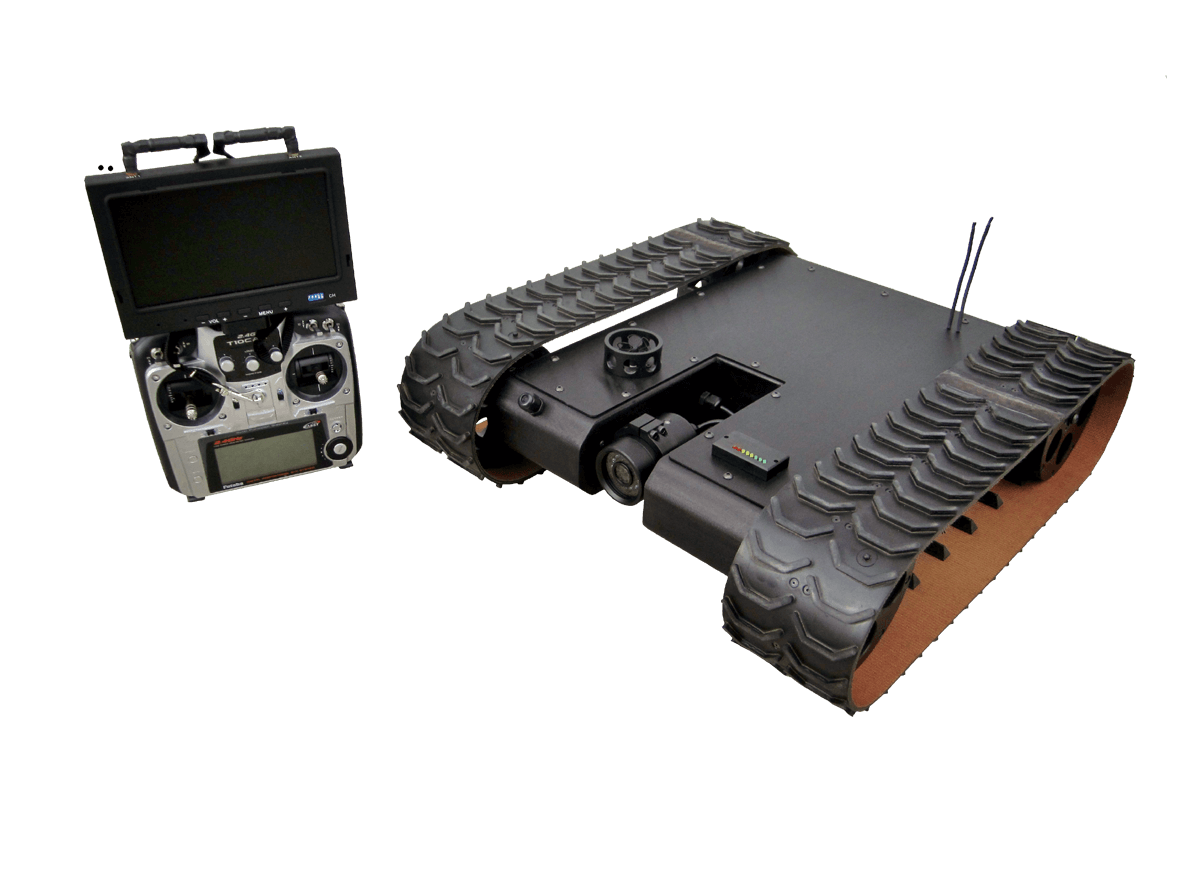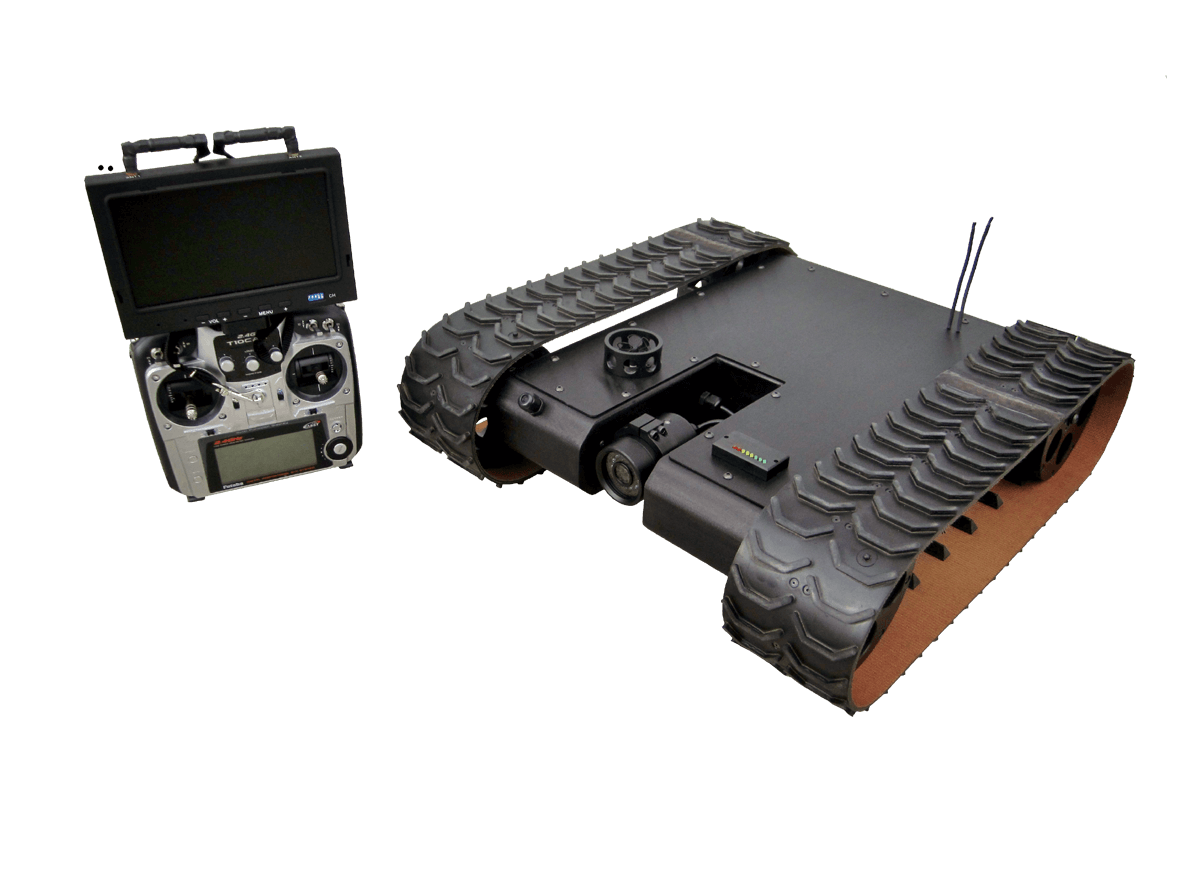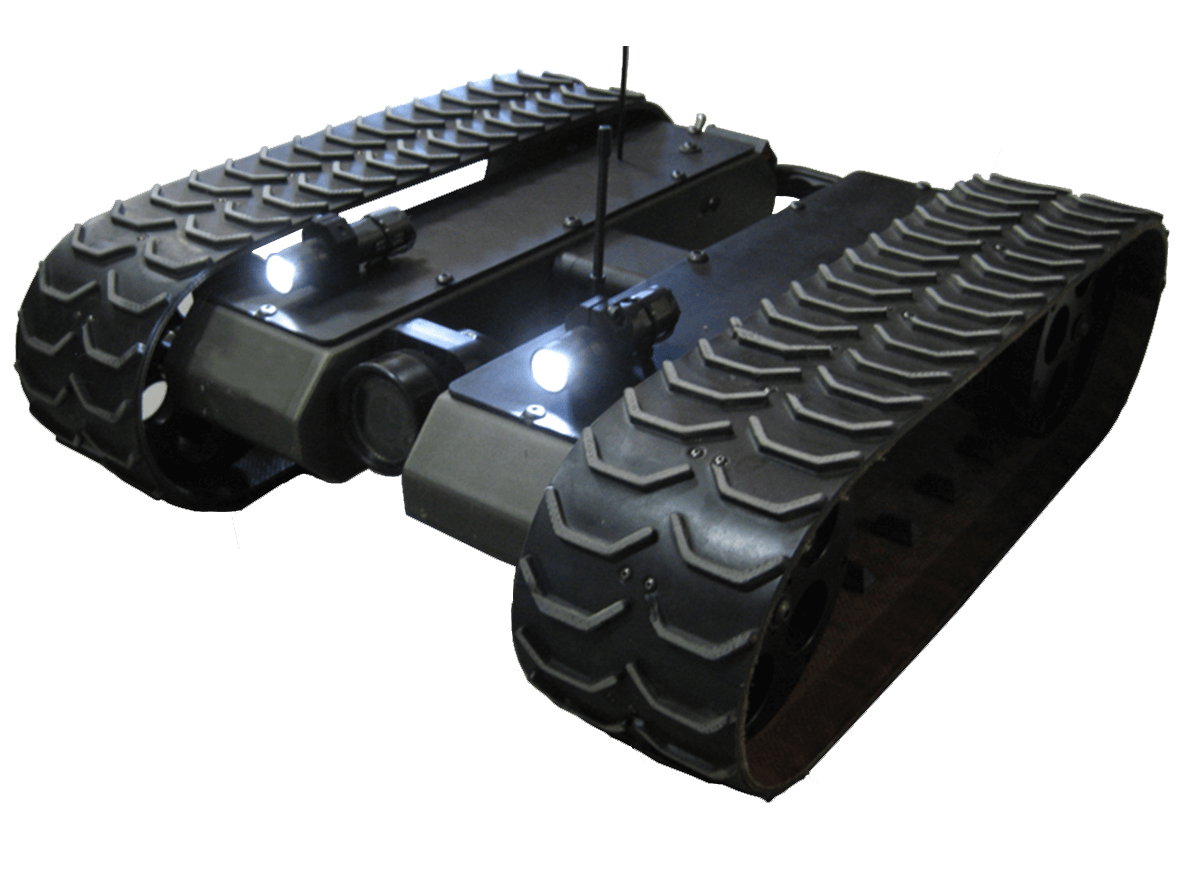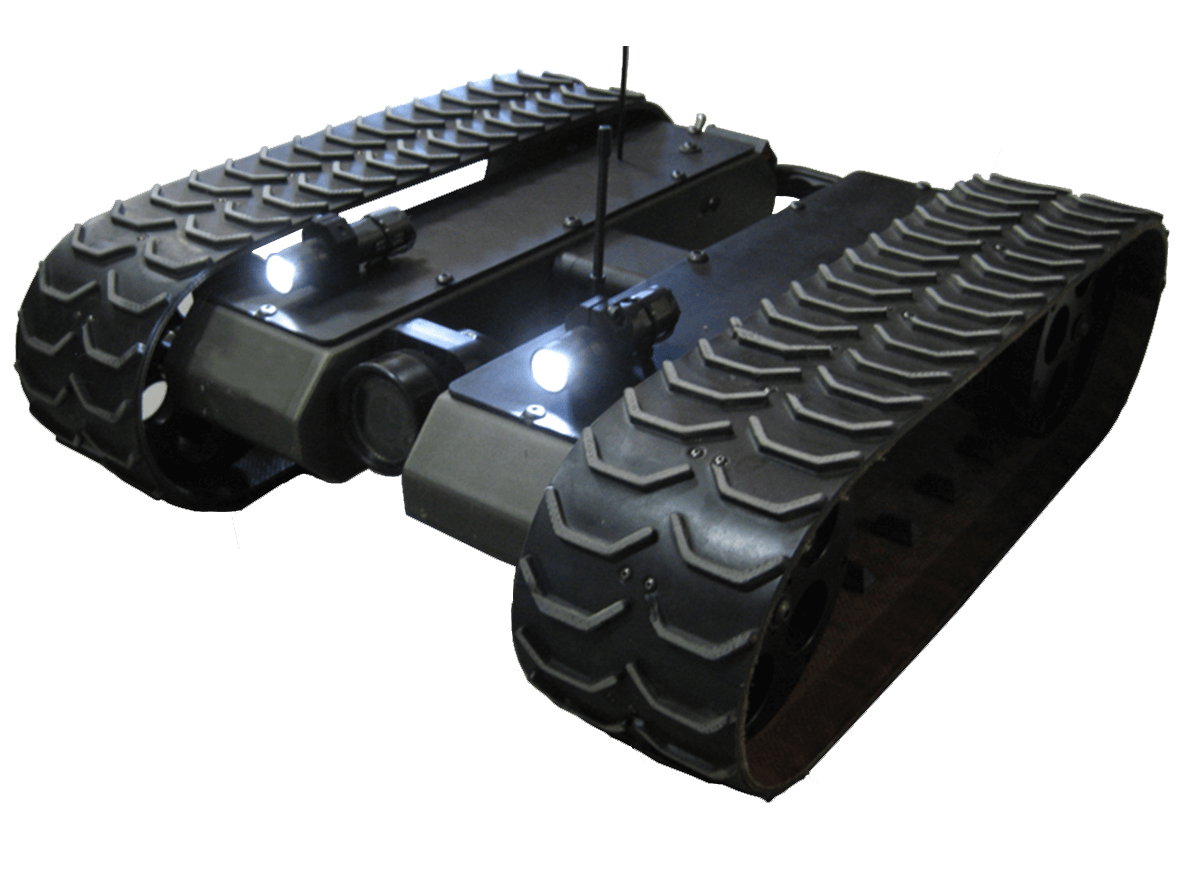 Length 19"
Width 17"
Height 5.75"
MSRP:
Call today for a quote

The MMP-15 tactical mobile platform is a rugged low profile tracked unit capable of carrying 10 pounds of payload with ease. It is a Ready to run unit for Law Enforcement, Inspection, Surveillance, etc. There is an accessible rear battery bay for quickly swapping batteries.

The MMP-15 can be outfitted with high torque or high speed drive motors depending on your application requirements. Like all the other MMP mobile robot platforms we can customize the unit to fit your needs. *Please see the specification sheet for more information.