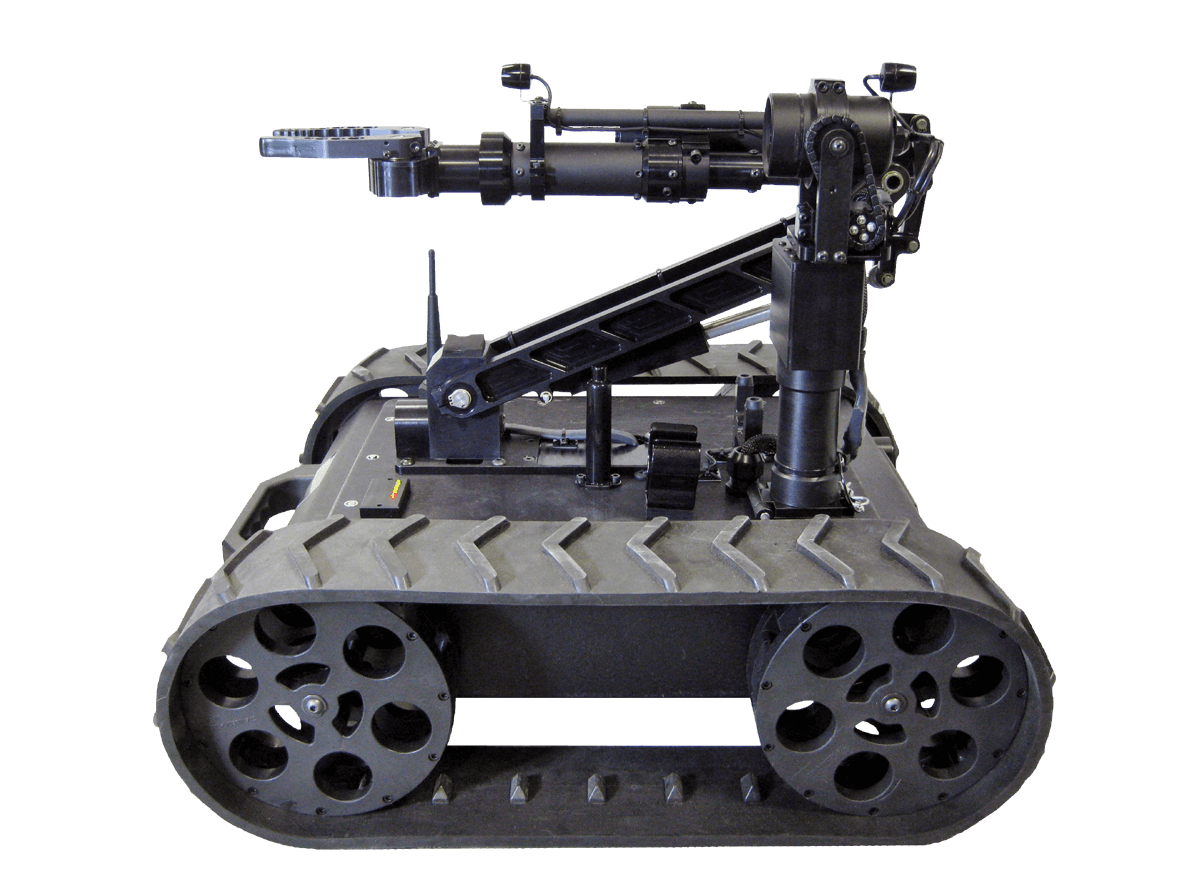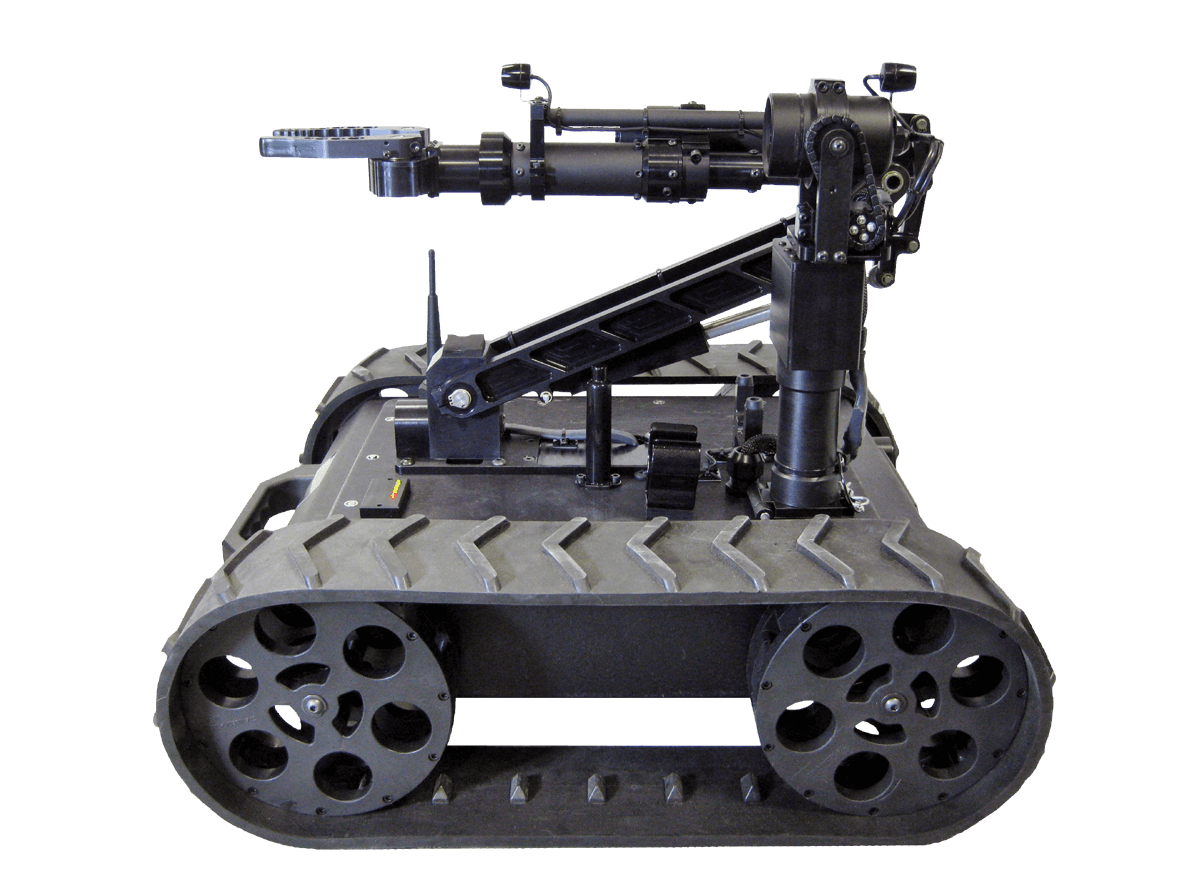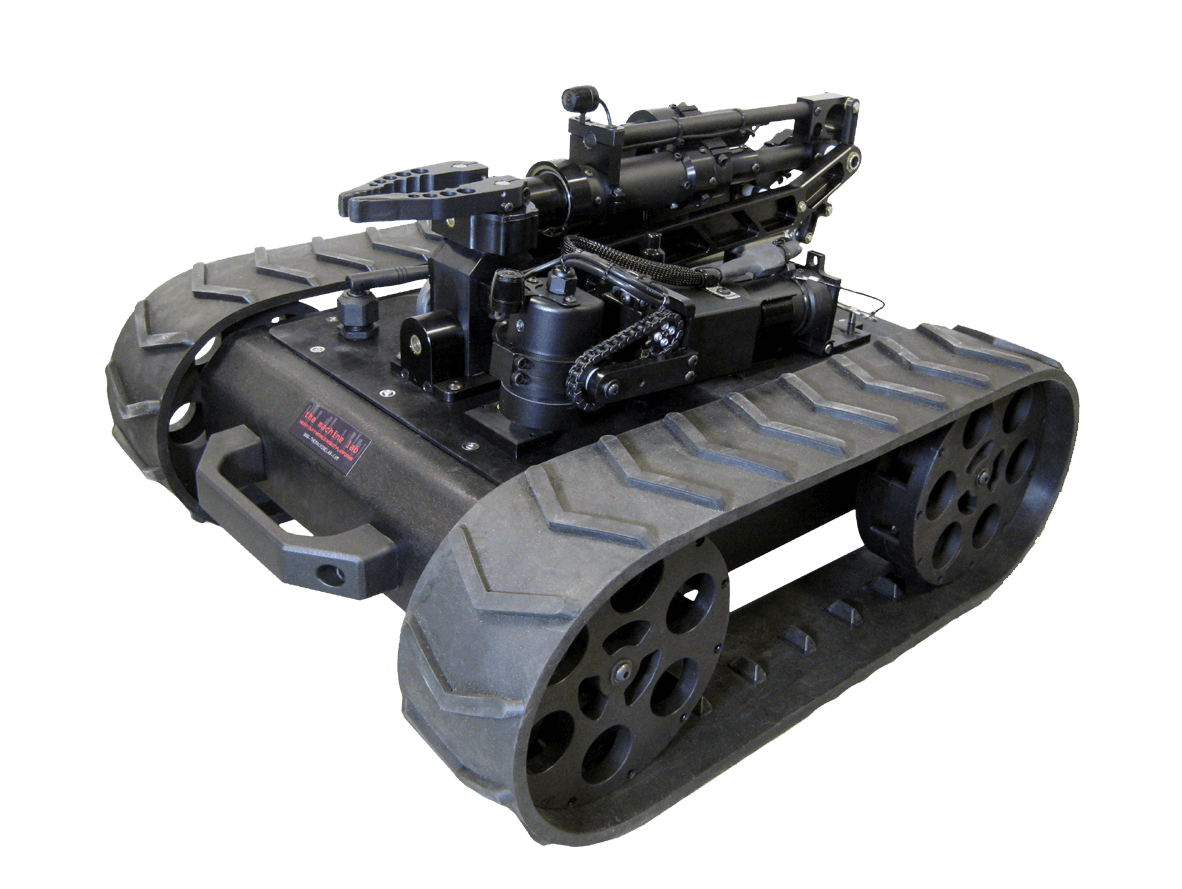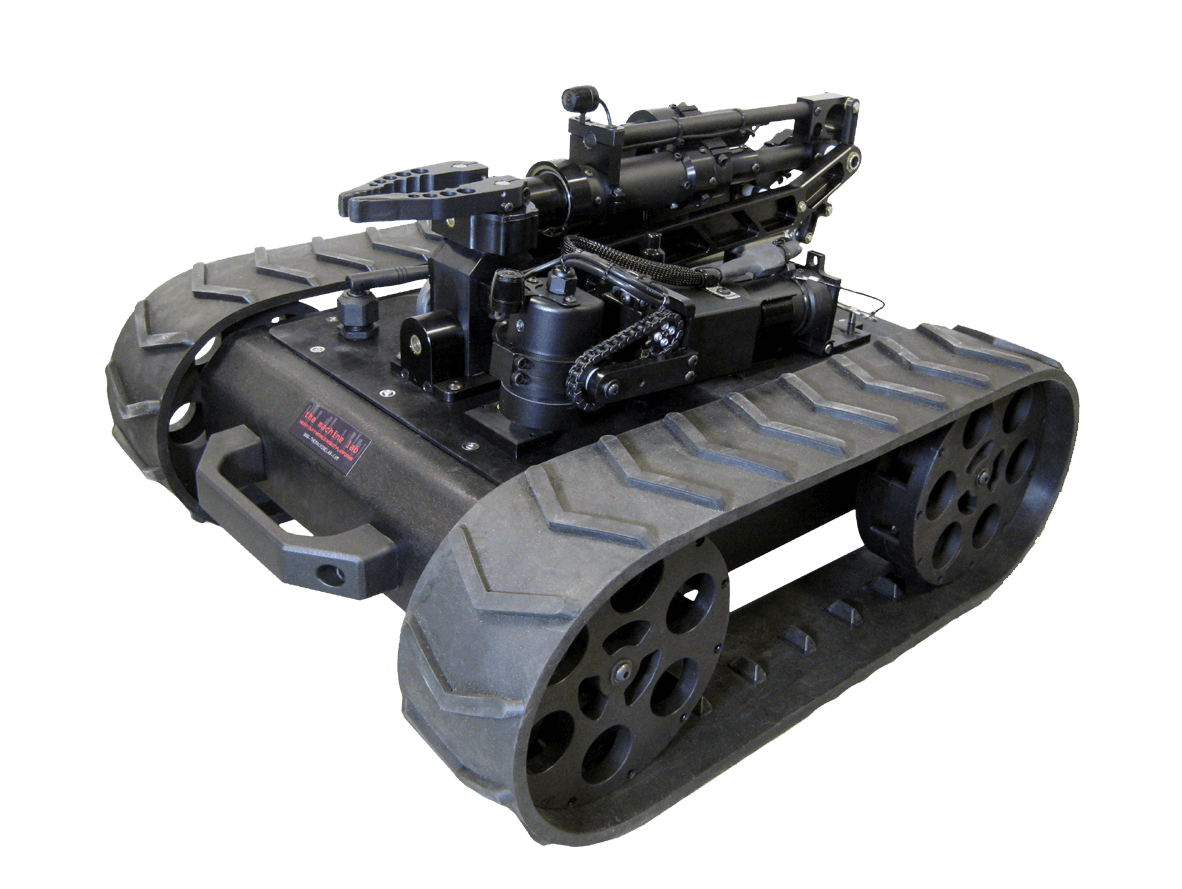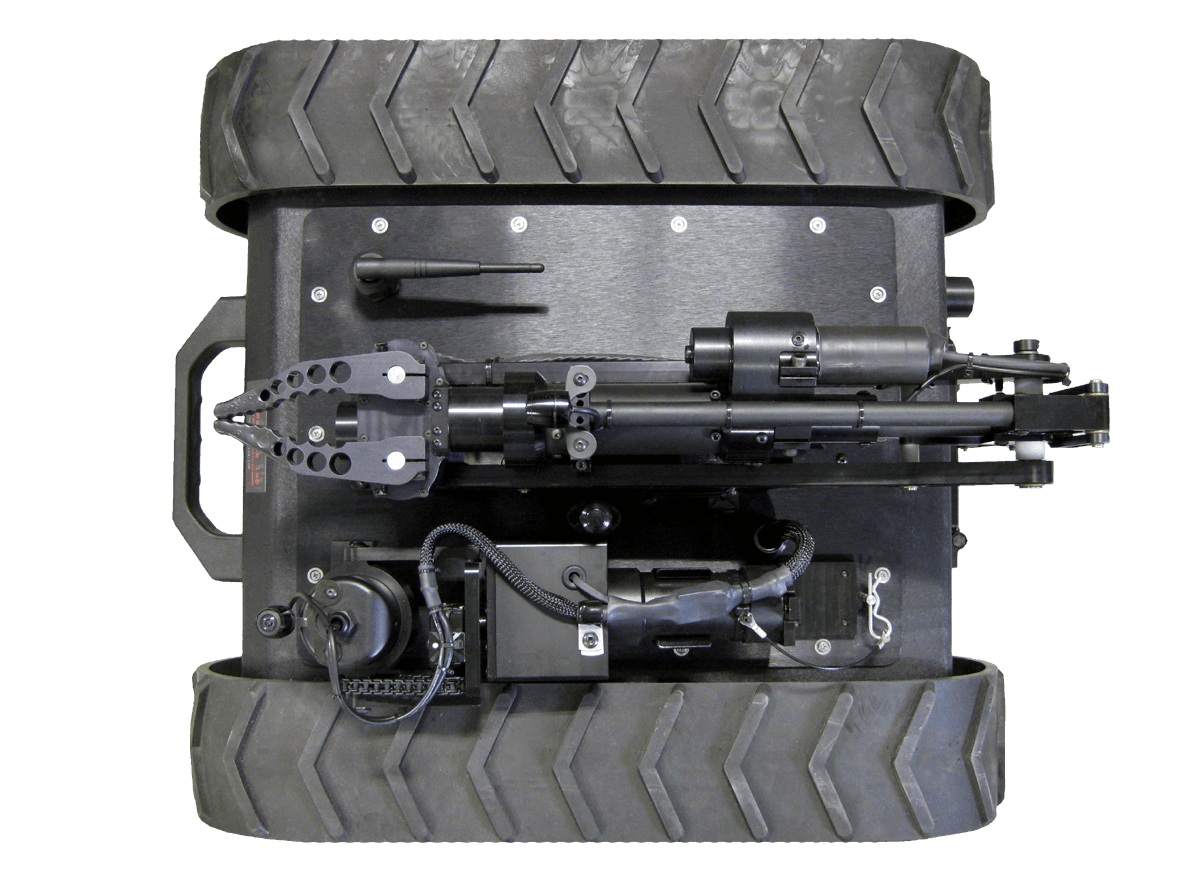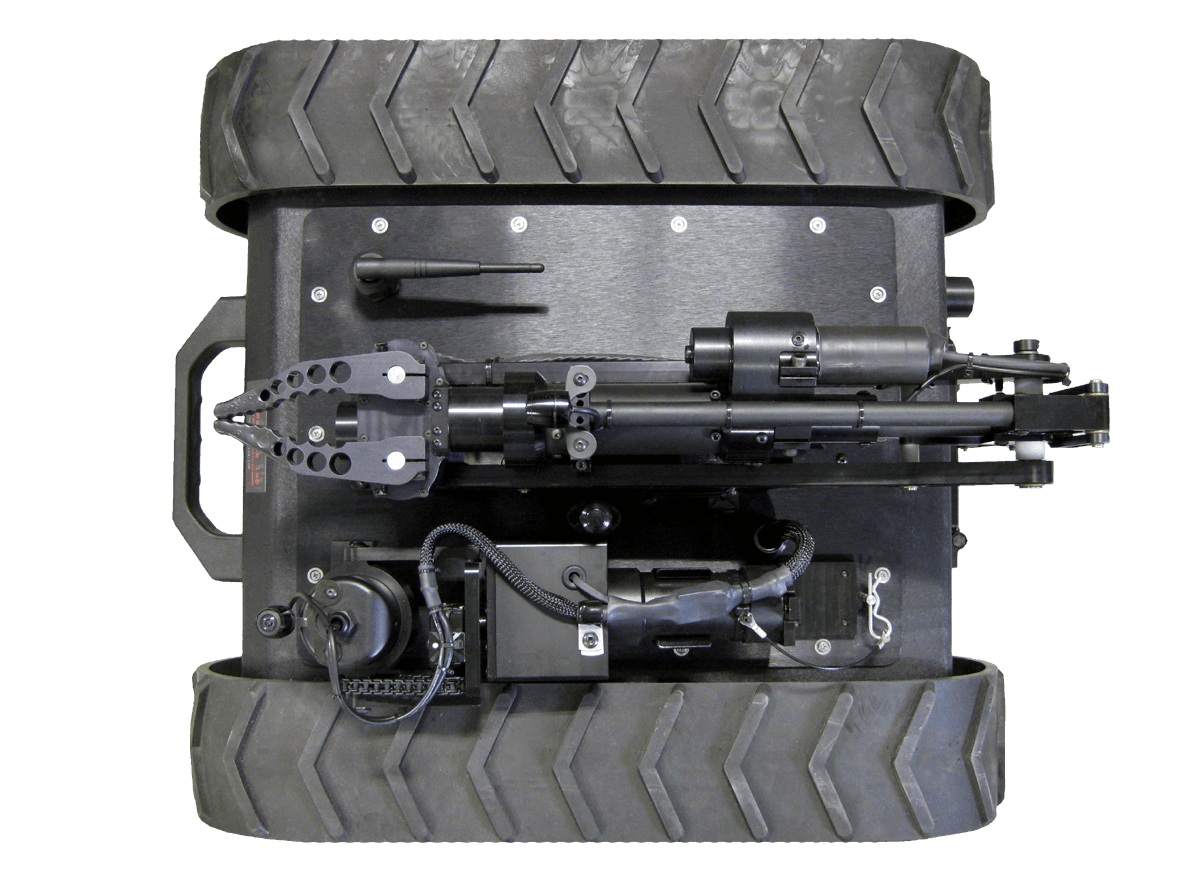 Length 23"
Width 20"
Height 14"
MSRP:
Call today for a quote

The MMP-30-EOD robot system is a rugged and proven machine having been used for EOD operations by the military and law enforcement. This robot is a medium sized man-portable unit at only 55 pounds for the robot and OCU (Operator Control Unit.) The robot is multi-terrain capable and can climb obstacles as large as a common street curb with no problem.

The manipulator arm has 4 axis of movement including shoulder, elbow, wrist rotate (continuous) and gripper open/close. All axis are clutched or thermally protected for tolerance of stall conditions and back driving. The manipulator arm can lift 8 pounds at full extension and has a 30 inch reach.There are over 1600 of these robots out in service today and they have proven to be robust, reliable, easily maintained and simple to use. Please see the specification sheet here for more information.