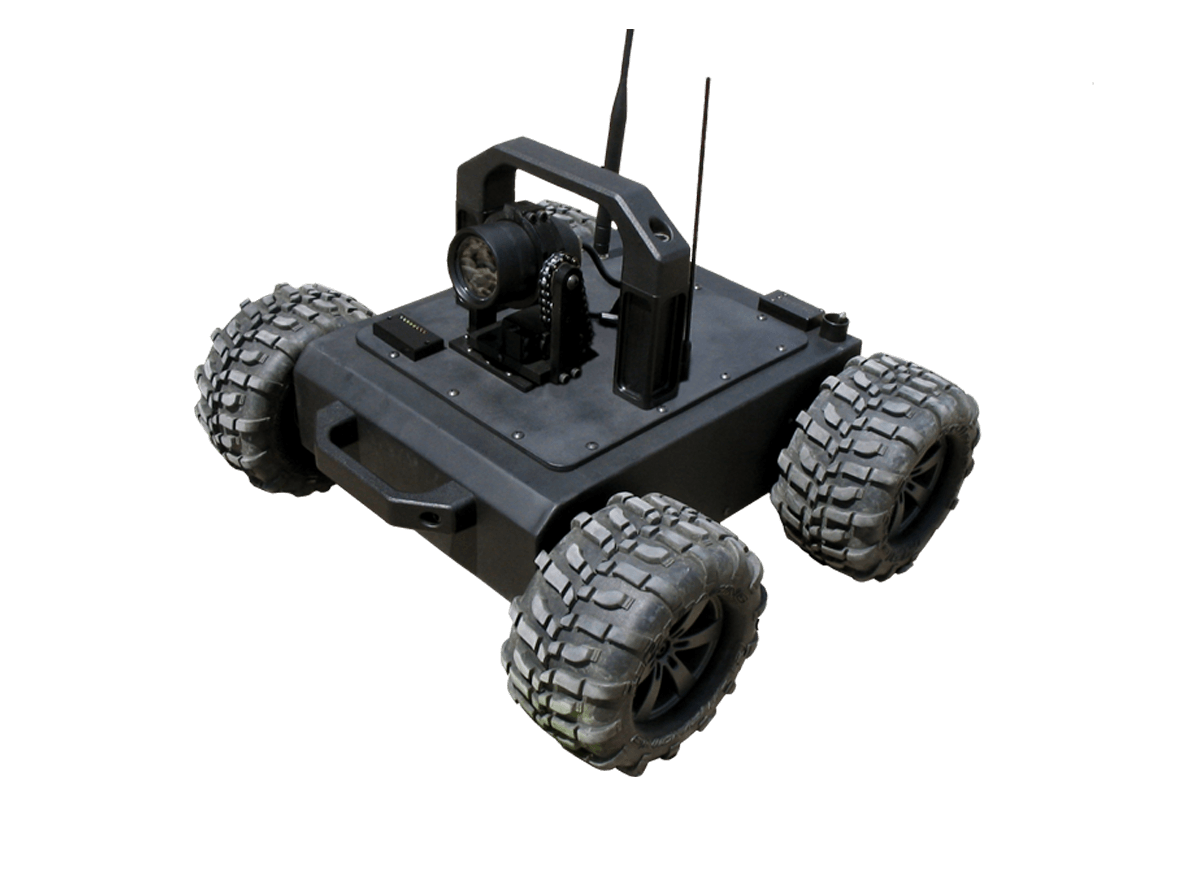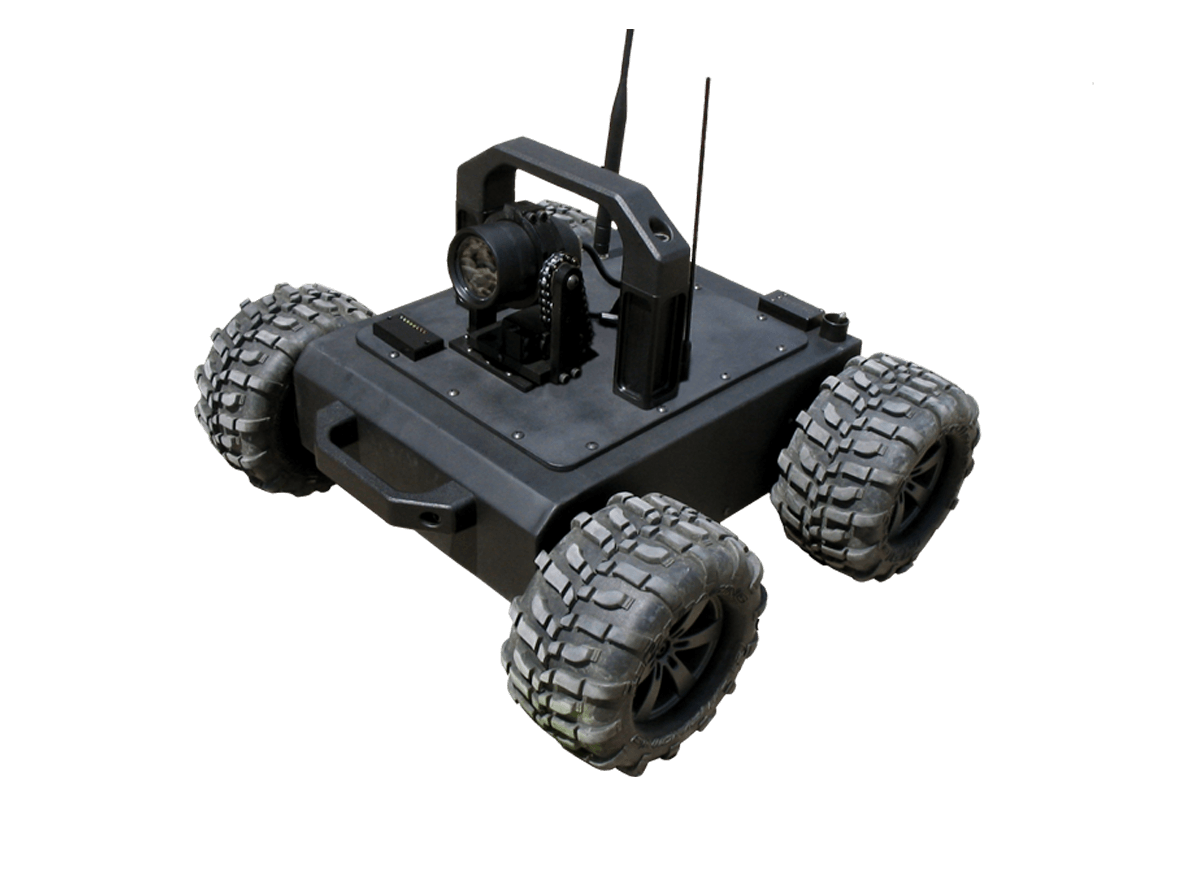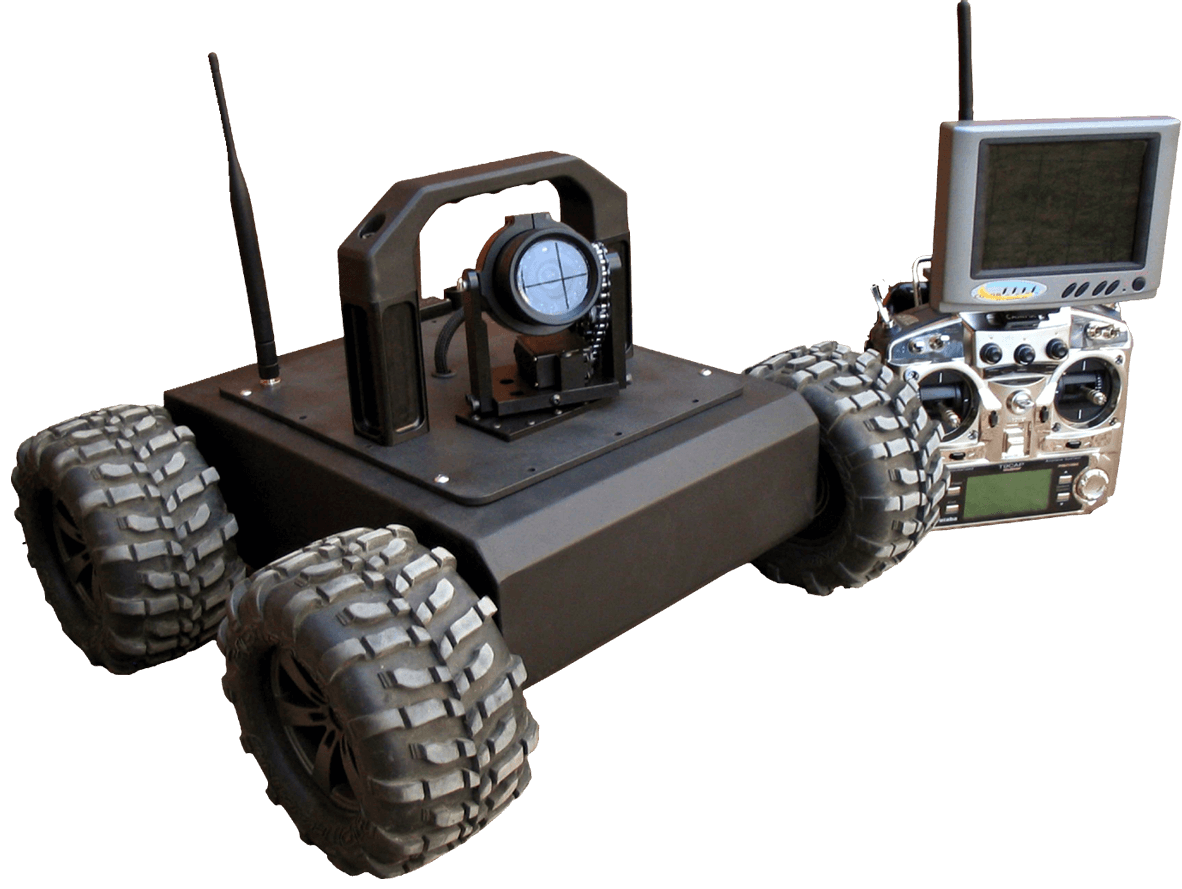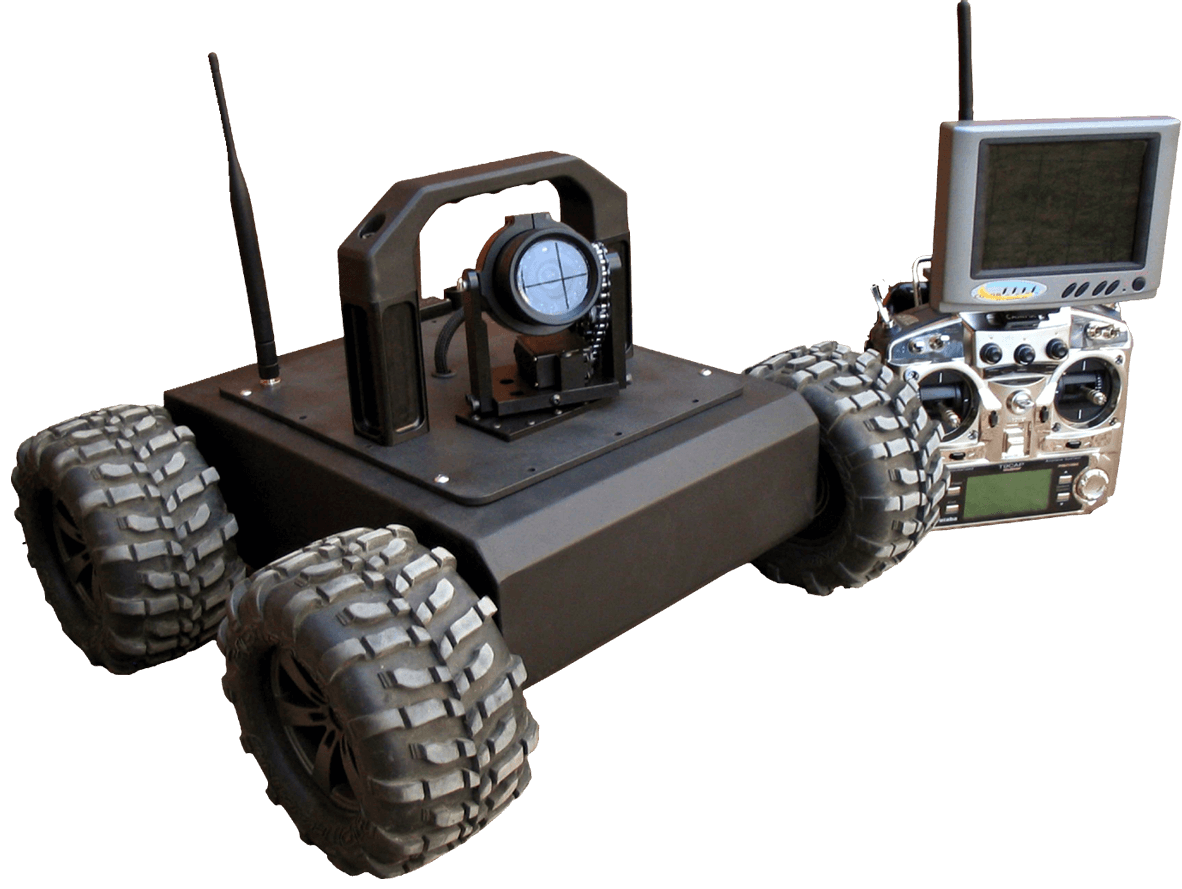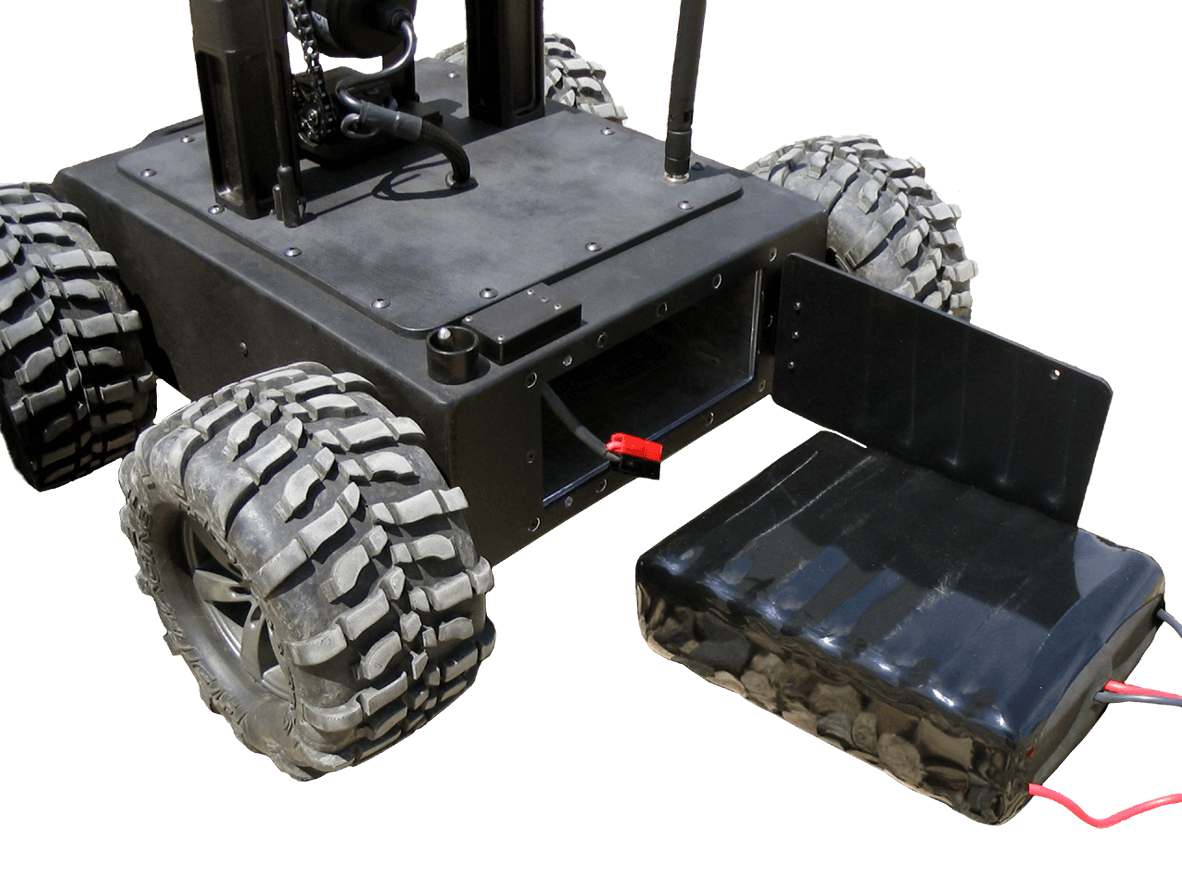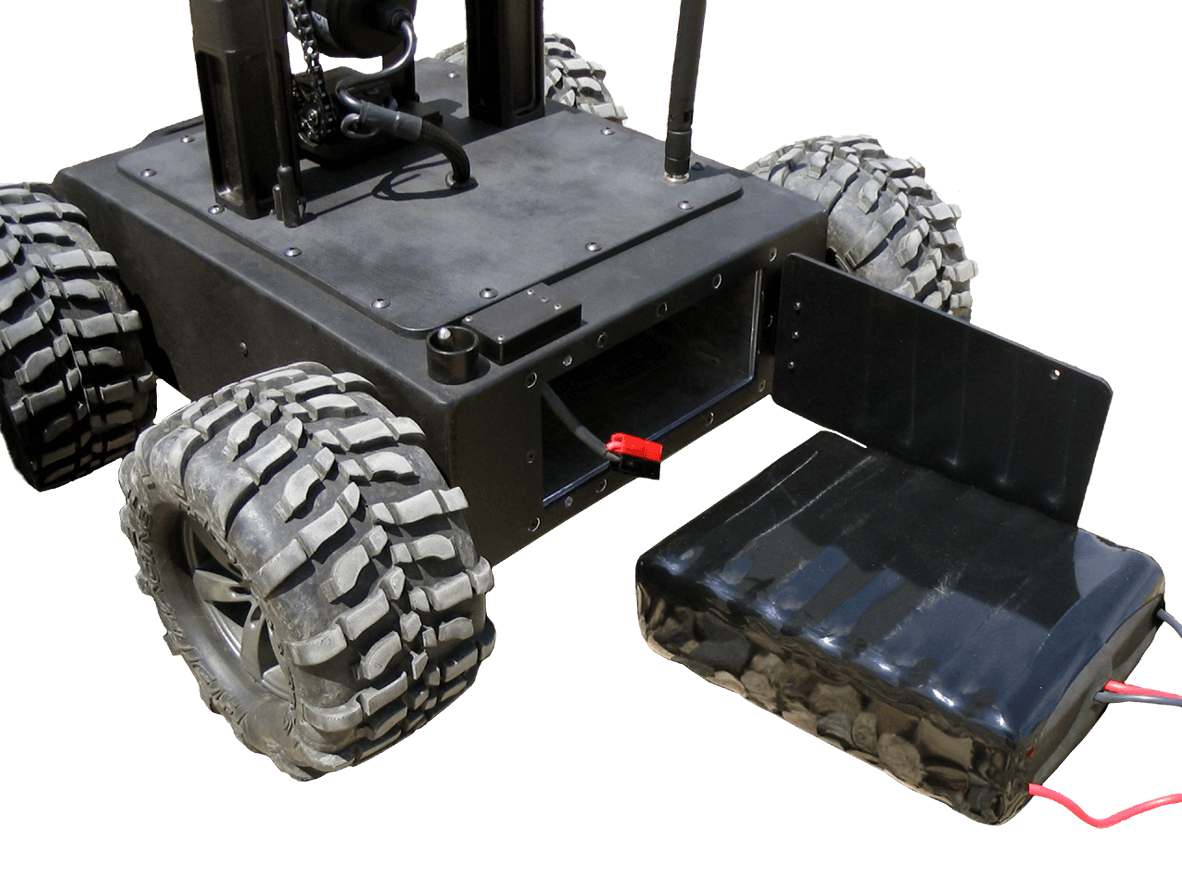 Length 16.5"
Width 17"
Height 11.25"
MSRP:
Call today for a quote

The MMP-17 Tactical Robot is a small rugged lightweight inspection and surveillance robot that is quick and has a tremendous run time of approximately 4 hours. There is a forward facing Pan/Tilt color/IR camera for easy driving and inspection in tight spaces.

This unit is simple to operate and needs almost no maintenance. There is a rear battery bay that make is easy to swap batteries. There is also a roll cage to protect the P/T camera in case of a rollover. The low cost of this system make it a perfect candidate for smaller budgets or first time users.