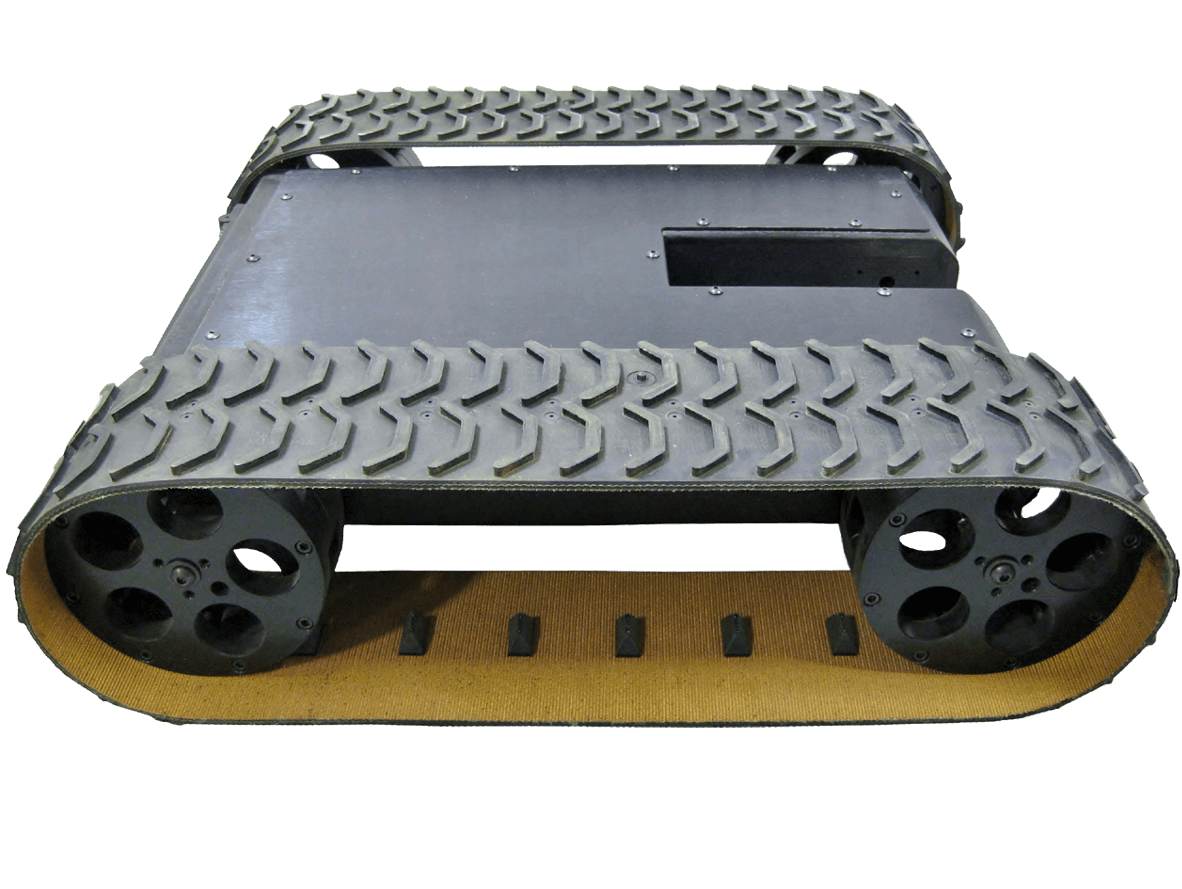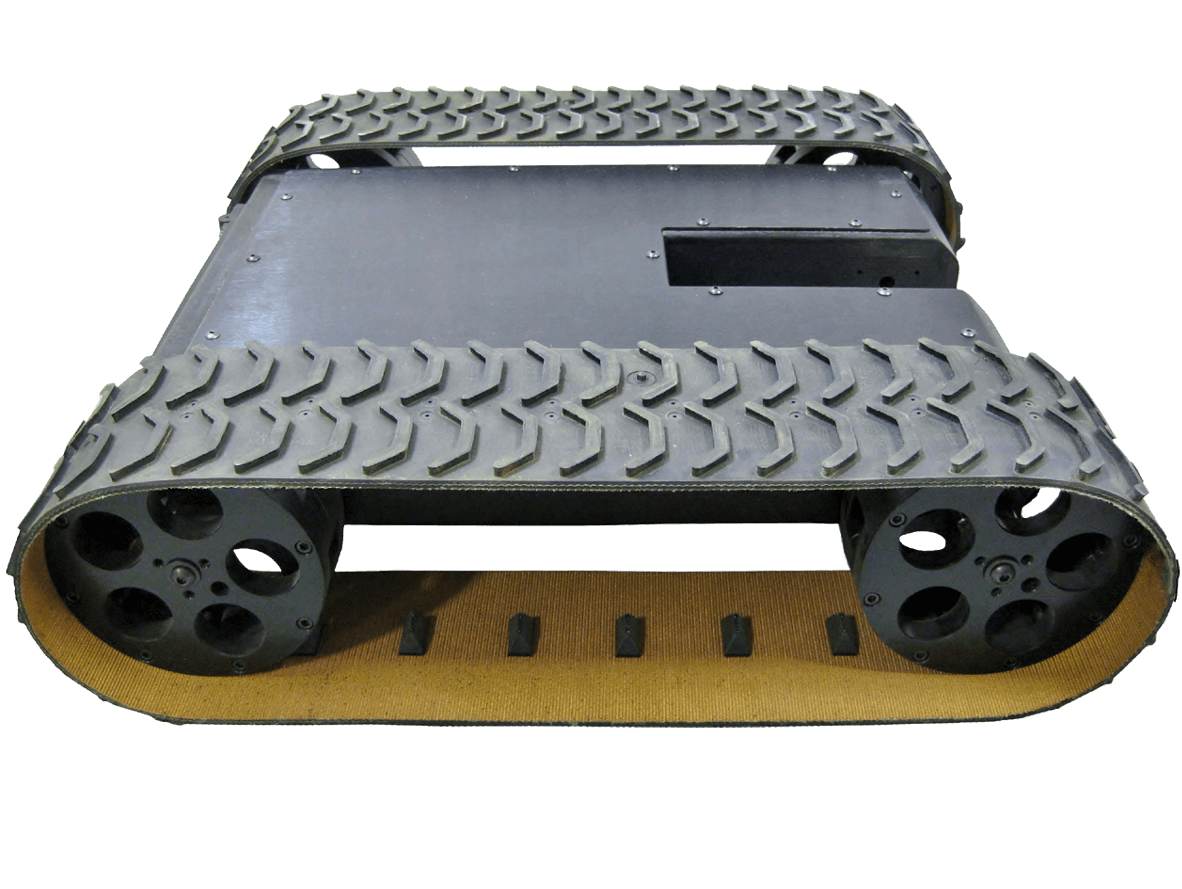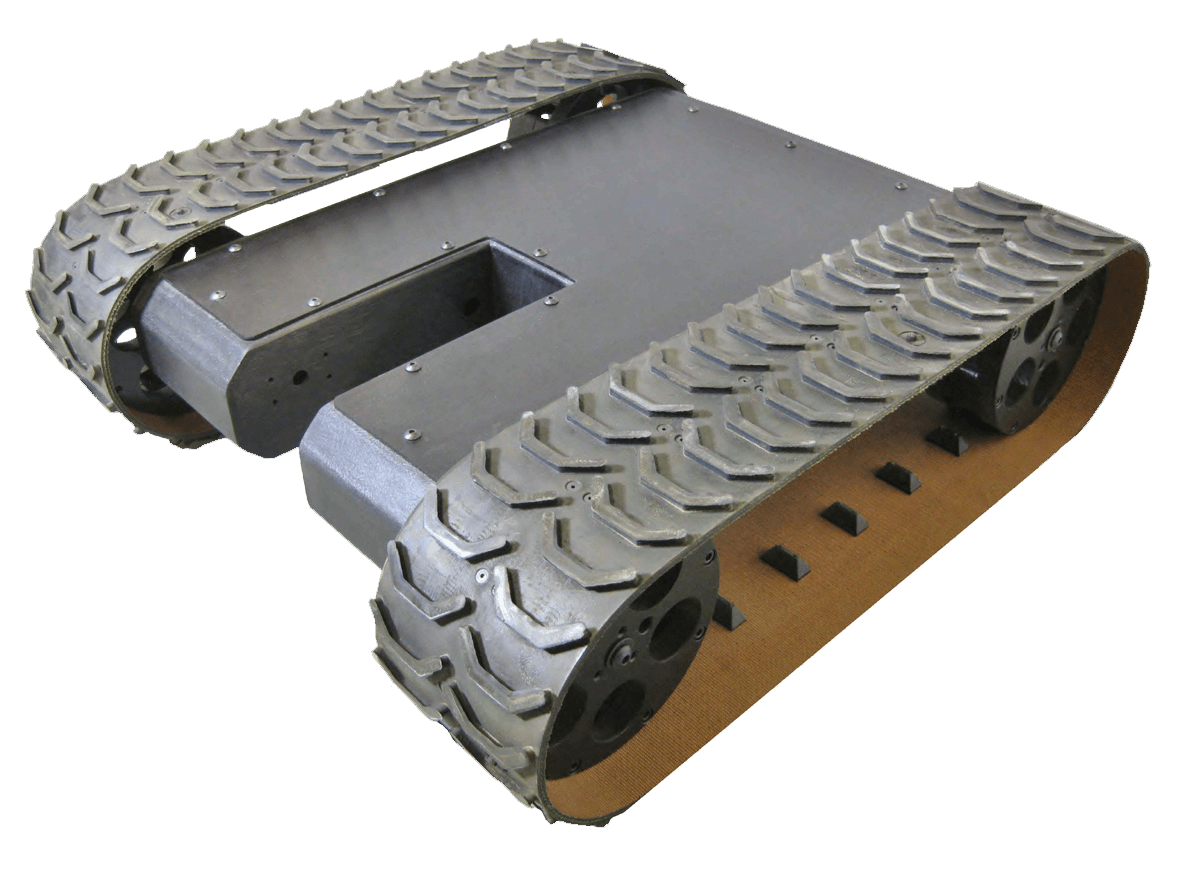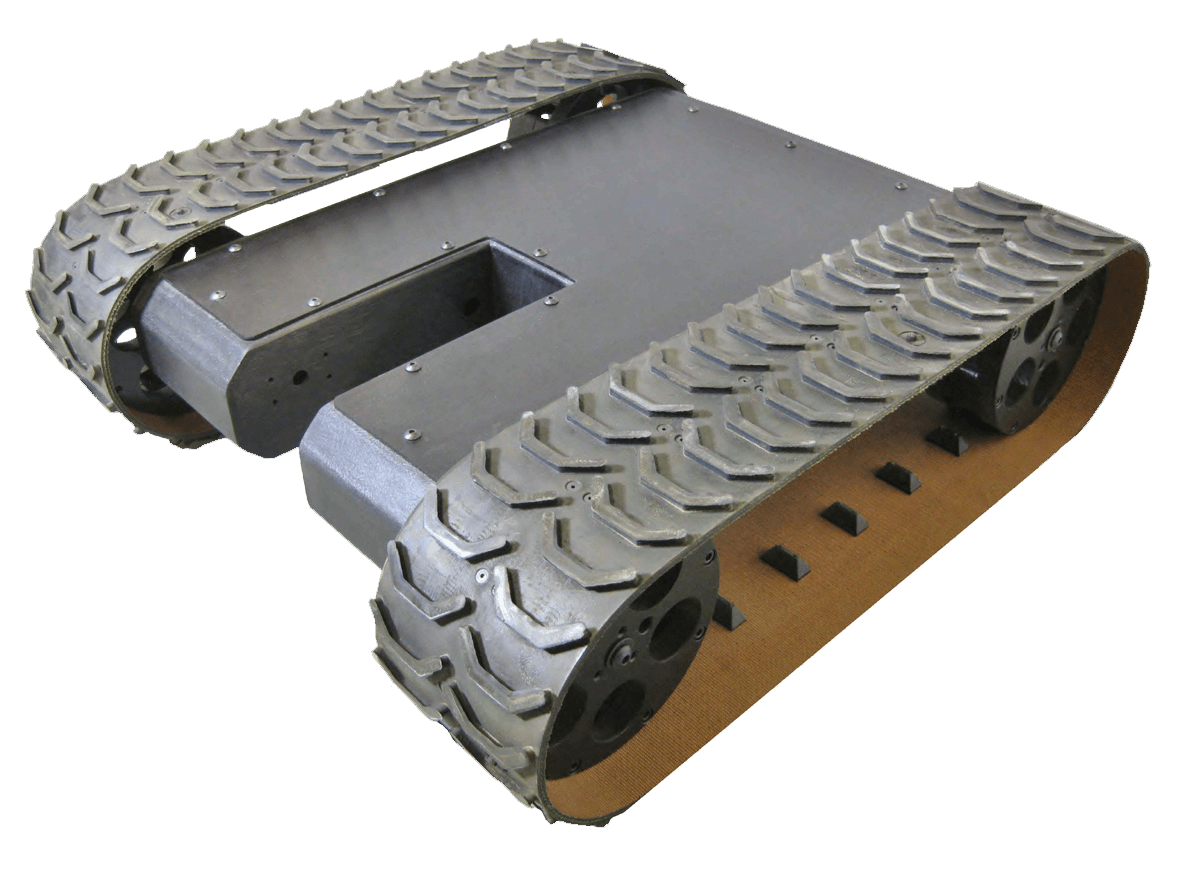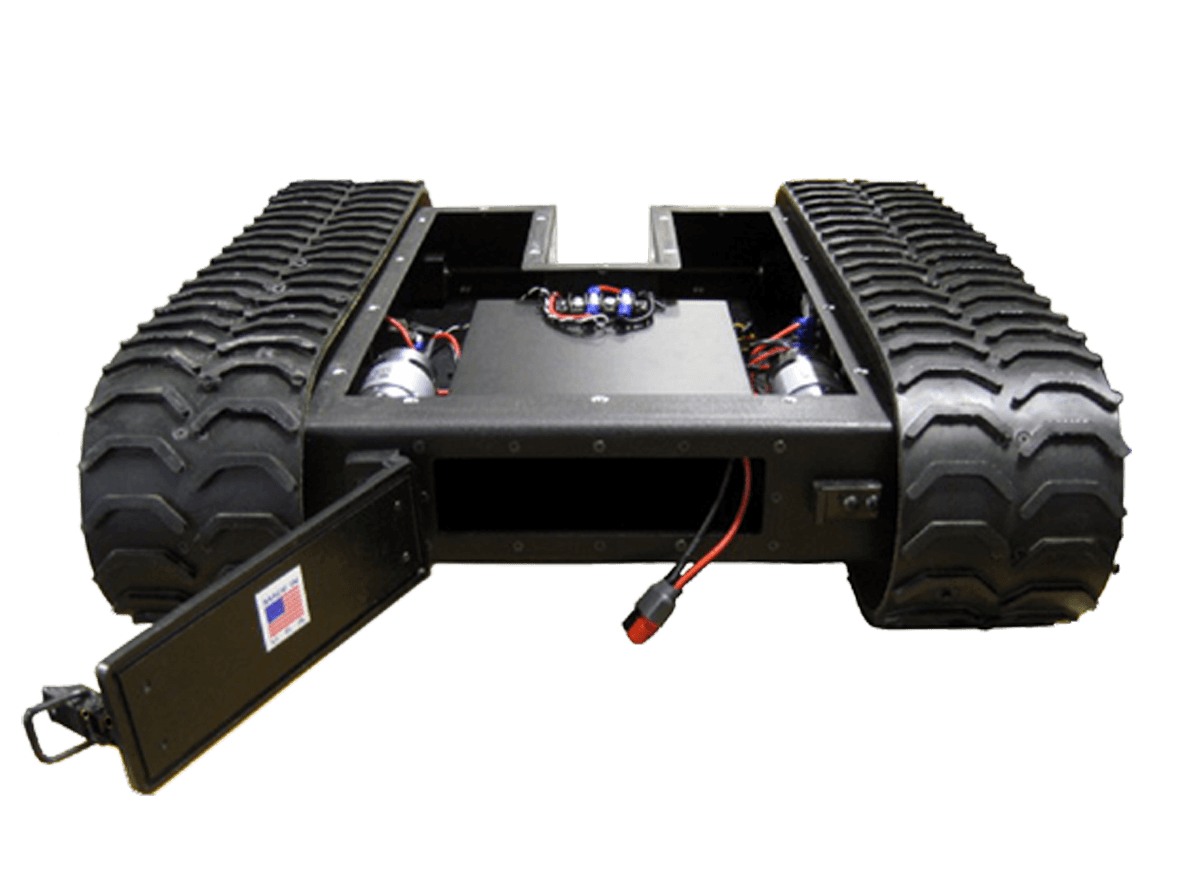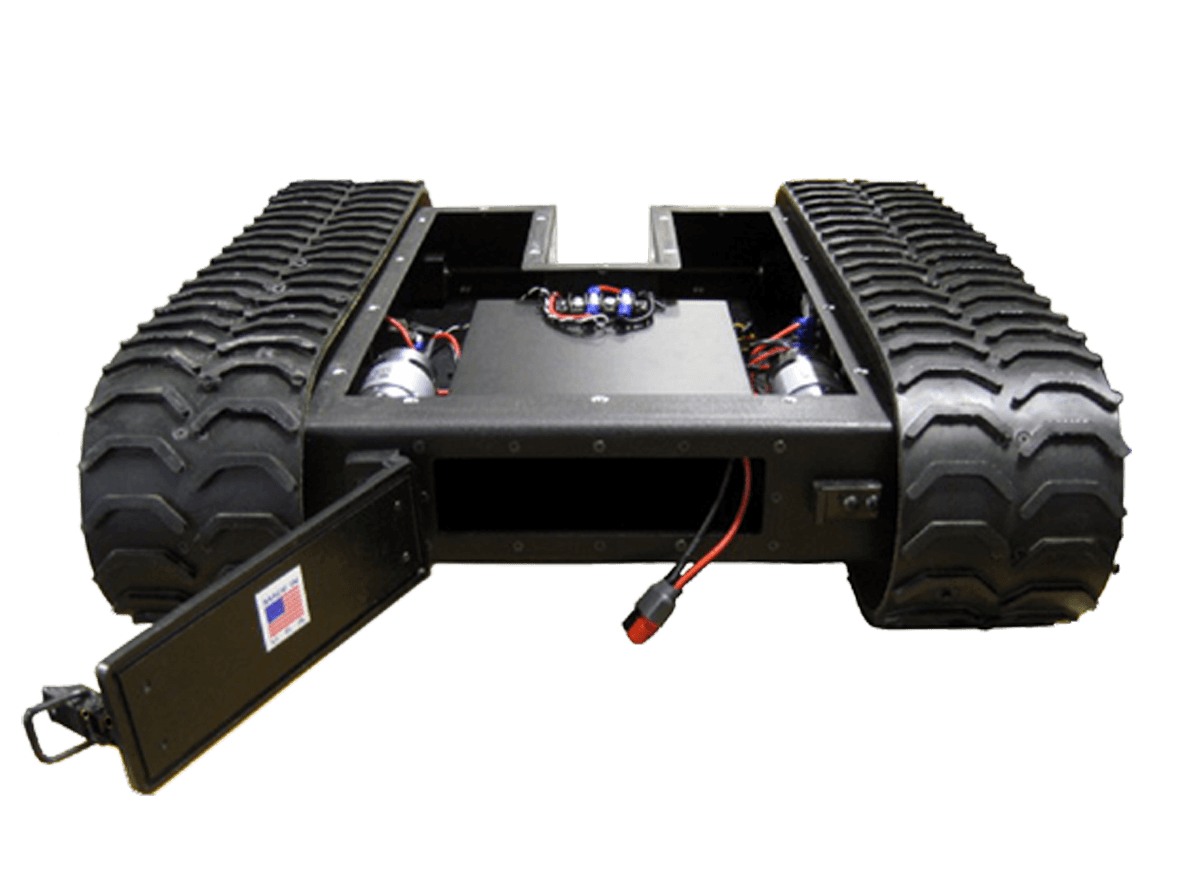 Length 19"
Width 17"
Height 5.75"
MSRP:
$3,350

The MMP-15 basic mobile platform is a rugged low profile tracked unit capable of carrying 15 pounds of payload with ease. There is a forward facing protected cut out in the chassis for mounting cameras or sensors. There is also an accessible rear battery bay for quickly swapping batteries.

The chassis is made of aluminum and the unit comes complete with high torque 52mm motors, motor controller, batteries, battery charger, power switch and LED fuel gauge.

Everything is wired and ready to go out of the box. The only thing necessary for operation is a control signal from a device such as an RC radio controller, micro-controller or computer. There are multiple control protocols that can be used including PWM, analog, RS-232 Serial and packetized RS-232 serial. This unit also  has an optional set of encoders for the drive motors which can be interfaced with the included motor controller.

The MMP-15 can be outfitted with high torque or high speed drive motors depending on your application requirements. Like all the other MMP mobile robot platforms, we can customize the unit to fit your needs. *Please see the specification sheet for more information.